We're very pleased to announce our latest TimeMD feature – GPS Time Tracking. When activated, this allows management to know where their labor force has tracked time based on latitude and longitude coordinates. This is assuming of course they are using devices capable of GPS tracking. The good news is, most all modern mobile devices have this capability.
Here is a screenshot showing where this feature can be activated within the preferences area within TimeMD: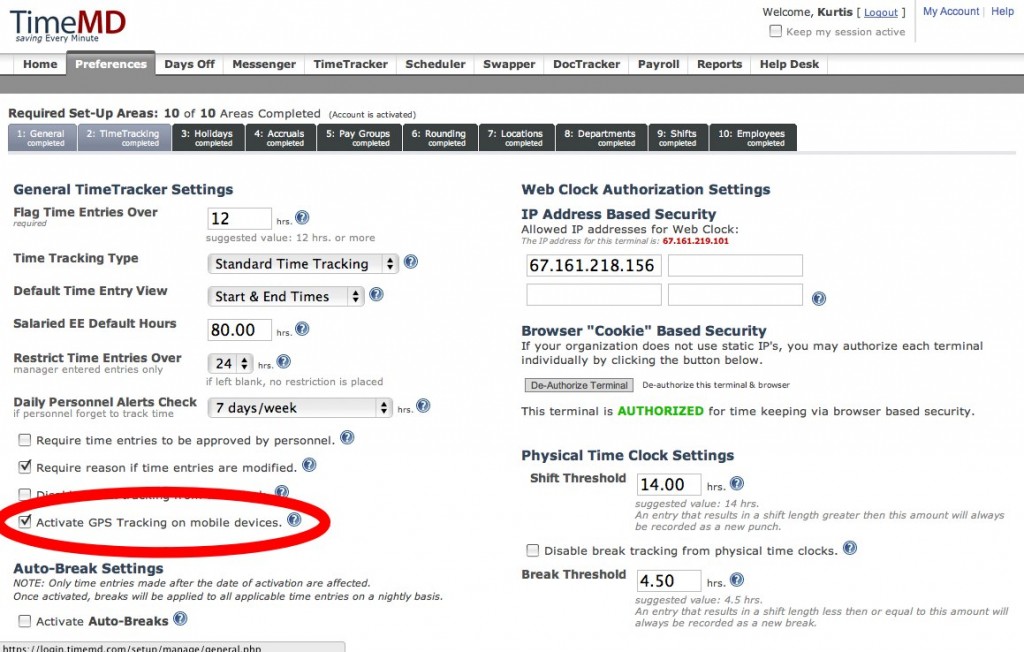 Once activated, the system will automatically track the GPS coordinates during the clock in and clock out process from the Web Clock. Managers can then view exactly where the punch occurred. This is done from the "TimeTracker -> View All Entries" page. Here is a screenshot showing where the link can be found: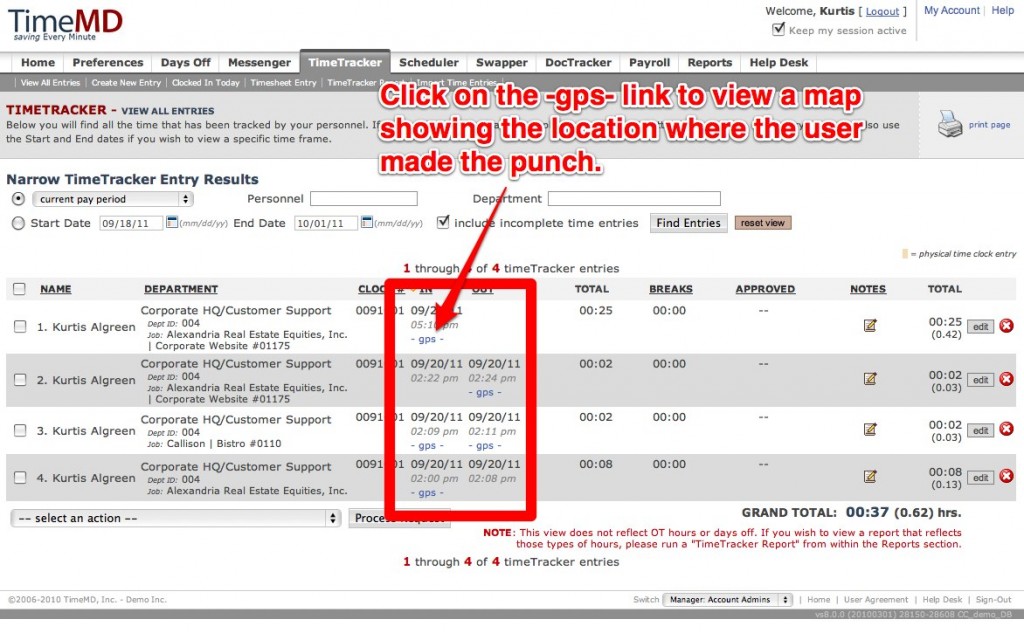 When the above link is clicked, the user is taken to a Google map showing the specific location of the punch. Again, here is a screenshot showing more: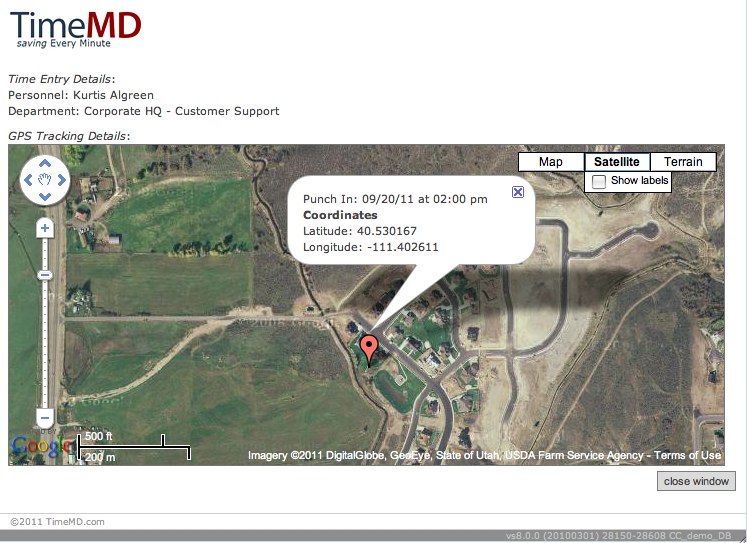 Again, we are very excited to extend this new feature to all our clients. As far as cost is concerned, in an effort to remain as competitive as possible, there is no cost to use or activate this new feature for our enterprise users.
Please let us know if you have any questions about this new feature. Keep an eye out, we've got a number of new enhancements that we'll be rolling out in the near future.