The iPhone and iPad makes it easier then ever to add website shortcuts to
your home screen.
Here's how to do it:
Open Safari on your iPhone or iPad.
Navigate to the login screen on TimeMD.
Press the square with arrow icon at bottom of screen.
Select 'Add to Home Screen'.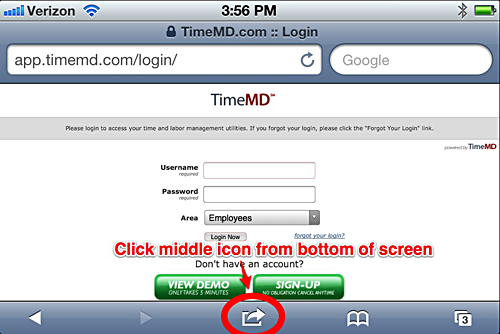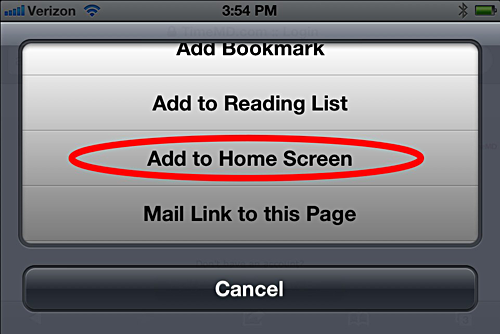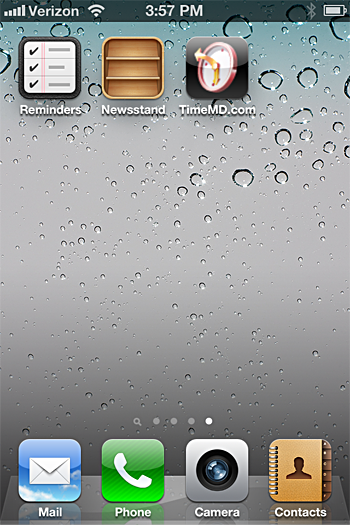 When the shortcut has been added to your iPhone's home screen, you can move it around as you can with app
shortcuts.
Just press and hold the TimeMD icon and drag it to where you want it to appear. Tap the home key to set it in position.