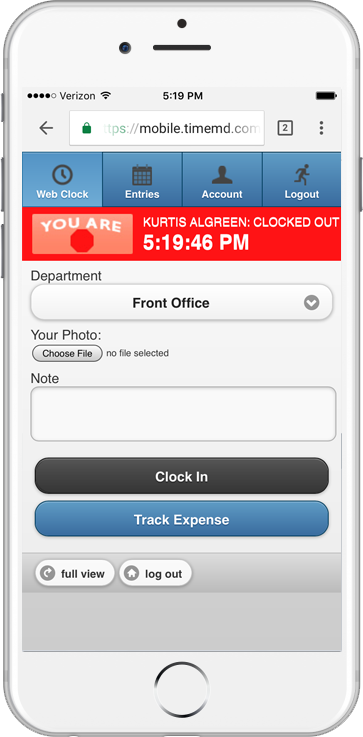 Quick verified time entries
No extra hardware, no special software to install and still get verified, location based time keeping.
MapTime actually means Mobile Alert Position Time. With MapTime, our system sends out a text message alert to your employees mobile device the moment your employee should record a punch. In that text message is a special link your employee clicks. The link gives us all the information we need to know who they are as well as their GPS position.
With that, we can verify who the employee is where they're supposed to be. If your employee is where they're supposed to be, we record their punch. If they aren't we let them know they need to get to the right place before their time can be recorded.
With MapTime, you'll know your employee is tracking time when and where they should be. No more early arrivals, late departures or buddy punching.
Some features of MapTime include:
Location based time keeping based on approved Geofences you set up.
Employees can't record a punch earlier than they should.
Alerts for clocking in as well as clocking out.
Use hardware most employees already have – their smart phone.