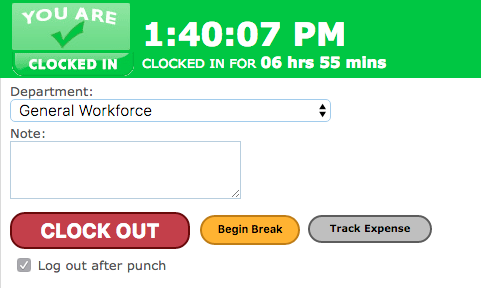 A modern time clock for modern times
Why purchase dedicated hardware just to track time when you most likely already have the perfect time tracking device. A computer.
Our WebClock is by far our most popular solution when it comes to tracking time. Simply use the computers you already have to access our WebClock from your favorite browser. No software to install, no long term contracts, it doesn't get any easier than this.
Some features of our WebClock include:
Our most inexpensive time tracking option.
No software to install – use any web browser.
No special hardware to maintain or replace.
Customizable to require various time tracking fields.
Lock it down so that it can only be used where you say it should be.